PoetryMagazine.com


Spring 2015
Erren Kelly
is a Pushcart nominated poet from Portland, Oregon. He has been writing for 25 years and have over 150 publications in print and online in such publications as
Hiram Poetry Review, Mudfish, Poetry Magazine(online), Ceremony, Cactus Heart, Similar Peaks, Gloom Cupboard, Poetry Salzburg
and other publications. His most recent publication was in The Rain Party and Disaster Society; He has also been published in anthologies such as " Fertile Ground," and Beyond The Frontier."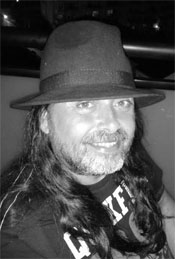 Strider Marcus Jones
– is a poet, law graduate and ex civil servant, born in 1960 from Salford, England with proud Celtic roots in Ireland and Wales.
In 2014, his poetry has been published in A New Ulster/Anu Issue 27, The Screech Owl, Catweazle Issue 5, Calliope and The Gambler magazines; Degenerates Voices For Peace-Vagabonds: Anthology Of The Mad; Killer Whale Journal; Dagda Publishing; The Huffington Post USA; Writer's Ezine; The Poets Haven-Vending Machine Poetry for Change Volume 5; Sonic Boom Journal and The Open Mouse.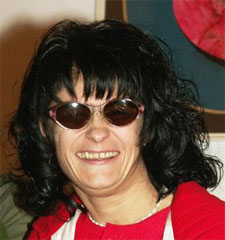 Tatjana Debeljački
has published four collections of poetry: "A HOUSE MADE OF GLASS ", published by ART – Užice in 1996; collection of poems "YOURS", published by Narodna knjiga Belgrade in 2003; collection of haiku poetry "VOLCANO", published by Lotos from Valjevo in 2004. A CD book "A HOUSE MADE OF GLASS" published by ART in 2005, bilingual SR-EN with music, AH-EH-IH-OH-UH, published by Poeta, Belgrade in 2008.
"A House Made of Glass" published by »Hammer & Anvil Books» – American, in
2013.
Her poetry and haiku have been translated into several languages.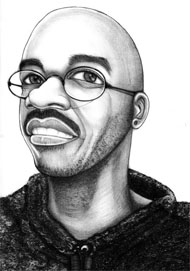 Louis Ellenwood Barlowe (Curtis M. Harrell, Jr.)
has published two books, Cathedral of the New Age and Seven Angels, and has three upcoming book projects in the works. urtis M. Harrell, Jr. is a native Chicagoan, born and raised on the Near North side of the city – in the very shadow of the Cabrini-Green Housing Projects.


Mary Elizabeth Barnet

Mary was the founder of
PoetryMagazine.com in 1996. The digizine has been publishing continuously for almost
20 years. She remains to this day Editor-in-Chief. It has always been done as a volunteer effort and continues that tradition today.
Her work has been published internationally .
Mary has two books out, The New American, and her recent book, Arrival. Both are available at Amazon, and Arrival also at Barnes & Noble.
To Buy Arrival Click Here !